What Is Gods Love?
When Jesus, by his father – God, was sent to come down from his throne in heaven to come and lay down his life on the cross of Calvary for our sins, and He didn't grumble nor complain, he simply said, "let thy will be done." There has been no greater love showered upon humanity than this, as explained in John 3 vs. 16. All that was required of us was to believe in him to claim our share in everlasting life.
Scripture On God's Love
When we examine God's love for us as humans, we find out that this love for us is unconditional and limitless. It goes beyond the normal; it transcends what we as humans can even show and express to our fellow humans. However, In the bible, one of the divine commandments He gave us was to always show and express love in actions to our neighbors as much as we do to ourselves Mark 12 vs. 31.
---

How Do I Partake In Gods Love?
As humans, we all desire a love that accepts us for who we are and sees better in us than we see for ourselves. The good news is that God's love is deeper than what we can ever fathom or comprehend with our human mind.
Looking for the kind of love that only Jesus can give to our heart and soul from any human is a futile journey on its own. However, God's love for us comes at no price and attends to all and every need that our soul, body, and spirit require – God's love has it all.
Biblical Scripture On God's Love
From the first to the last word of the Bible, there are various testaments in the scripture that tell us about God's love and the extent of it to us as humans. If you have been looking for scriptures on God's love that would speak to and inspire you and your soul then keep reading, for we have compiled some from the bible for your reading pleasure below:
You are the jewel of his creation: " For we are God's masterpiece. He has created us anew in Christ Jesus, so we can do the good things he planned for us long ago." Ephesians 2 vs. 10
You're as precious as his eye: "keep me as the apple of your eye; hide me in the shadow of your wings…" Psalm 17 vs. 8
He rejoices over you: "The Lord, your God, is with you, the Mighty Warrior who saves. He will take great delight in you; in his love, he will no longer rebuke you but will rejoice over you with singing." Zephaniah 3 vs. 17
He knows and wholly loves you: "You have searched me, Lord, and you know me. You know me when I sit and when I rise; you perceive my thoughts from afar. You discern my going out and my lying down; you are familiar with all my ways. Before a word is on my tongue, you, Lord, know it completely." Psalm 139 vs. 1 – 4
He has engraved you on the palm of his hand: "See, I have engraved you on the palms of my hand; your walls are ever before me." Isaiah 49 vs. 16
His Love is for you: "What then shall we say to these things? If God is for us, who is against us?" Romans 8 vs. 31
His love for you is steadfast, faithful, and loyal: "But you, O Lord, are a God merciful and gracious, slow to anger and abounding in steadfast love and faithfulness." Psalm 86 vs. 15
His love for you is compassionate: "As a father shows compassion to his children, so the Lord shows compassion to those who fear him." Psalm 103 vs. 13
The Love he has for you is Lavish: "See what great love the Father has lavished on us, that we should be called children of God." 1st John 3 vs. 1
His love for you is beyond what your human mind can fathom: "And I pray that you, being rooted and established in Love, may have the power together with all the Lord's holy people, to grasp how wide and long and high and deep is the love of Christ, and to know this love that surpasses knowledge – that you may be filled to the measure of all the fullness of God." Ephesians 3 vs. 17 – 19
His love is his gift to you: "This is the real love – not that we loved God, but that he loved us and sent his Son as a sacrifice to take away our sins." 1st John 4 vs. 10
Despite your rebellion and Sin, he loved you regardless: "But God, being rich in mercy, because of the great love with which he loved us, even when we were dead in trespasses, made us alive together with Christ." Ephesians 2 vs. 4 – 5
He had loved you before you ever loved him: "We love because he first loved us." 1st John 4 vs. 19
In his Love, he left his riches, glory, and majesty in heaven to live a life entirely as a human: "For God so loved the world that he gave his one and only Son, that whosoever believes in Him should not perish but have eternal life." John 3 vs. 16
Regardless of your circumstances, his love for you remains unquestionable: "But God showed great love for us by sending Christ to die for us while we were still sinners." Romans 5 vs. 8
He loved you enough through all his sufferings on earth: "Greater love has no one than this: to lay down one's life for one's friends." John 15 vs. 13
He demonstrated his love for you on the cross while neglecting his heavenly throne: "Yet the proof of God's amazing love is this: that it was while we are sinners that Christ died for us." Romans 5 vs. 8
His Love gives you abundant life: "The thief comes only to steal and destroy. I came that they may have life and have it abundantly." John 10 vs. 10
His love adopts you into his family: "God sent him to buy freedom for us who were slaves to the law so that he could adopt us as his children." Galatians 4 vs. 5
His love makes you his friend: "I no longer call you servants because a servant does not know his master's business. Instead, I have called you friends, for everything that I learned from my father I have made known to you." John 15 vs. 15
His love influences his action towards you: "Because of the Lord's great love, we are not consumed, for his compassion never fails. They are new every morning; great is your faithfulness." Lamentations 3 vs 22 – 23
In his love for you, he rebukes you for your own good: "For the Lord disciplines the one he loves and chastises every son whom he receives." Hebrew 12 vs. 6
His Love for you means you no longer have to fear his hand: "There is no fear in love, but perfect love casts out fear. For fear has to do with punishment, and whoever fears has not been perfected in love." 1st John 4 vs. 18.
His love fills you with unfailing hope: "And this hope will not lead to disappointment. For we know how dearly God loves us because he has given us the Holy Spirit to fill our hearts with his love." Romans 5 vs. 5
His Love is a shield for you: "For you bless the godly, O Lord; you surround them with your shield of love." Psalm 5 vs. 12
His love abides with you always: There is no mountain too high nor a hole so deep where God's love cannot get to and find you – no circumstance whatsoever. "And I am convinced that nothing can ever separate us from God's love. Neither death nor life, neither angels nor demons, neither our fears for today nor our worries about tomorrow – not even the powers of hell can separate us from God's love. No power in the sky above or in the earth below – indeed, nothing all in creation will ever be able to separate us from the love of God that is revealed in Christ Jesus our Lord. Romans 8 vs. 38 – 39
His love is till infinity: " The Lord appeared to us in the past, saying: "I have loved you with an everlasting love; I have drawn you with unfailing kindness" Jeremiah 31 vs. 3
God is love; he is love personified: "……….God is love" 1st John 4 vs. 8
---
F.A.Q
What scripture talks about God's love?
There isn't just a single particular verse about God's love in the Bible. Various verses talk about God's love for us in the Bible. Among these numerous verses we have compiled some above for you to read.
What is God's love to us?
God's love to us is exemplarily shown through his son – Jesus. He loves us so much that he doesn't want us to perish; enough to send us his son to die for us and our sins. There is no greater love than this. John 3 vs. 16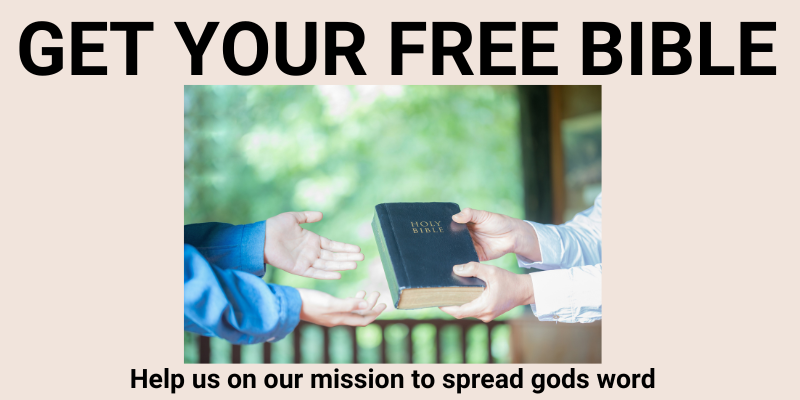 What are the four descriptions of God's love?
God's love can be broadly classified under four distinct characteristics. In the Bible, it has been called to last from everlasting to everlasting Psalm 103 vs. 17, has many facets Isaiah 63 vs. 7, Psalm 25 vs. 6 – 7, is expressive John 3 vs. 16, Romans 5 vs. 8, and finally above all it is sacrificial Galatians 3 vs. 13 – 14.
---
Conclusion
God's love is that which we should thirst for. This kind of love also exists for repentant sinners who wish to belong to his kingdom. This love can reach for them, despite how deep they are into sin.
The word and instructions of God to us as humans as contained in the Bible are so powerful and dynamic – a two-edged sword that you will find a verse that speaks to you enough to address the concerns of your heart immediately.
God's love is always here, and at this moment, he is calling you to him. There is no need to fear, his rebuke to you is in love, and he still loves you regardless of the magnitude of your sin. He wants you back home, in his kingdom; you are part of his heritage, a son of the Kingdom.